About:
Je suis une jeune fille.
I'm only 19.
My home is in Texas.
My birthplace in California.
I love osito♥ and food.
Awkwardly sociable.
BANA,VIP,BOICES.
Wannabe kids teacher, hipster, and kawaii kid.
Climb inside my head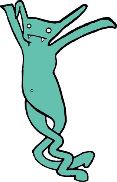 (Source: studioghifli, via branded-in-oak)
laughing cow cheese huh?

I BET THAT COW WASNT LAUGHING WHEN YOU SLAUGHTERED IT HUH

you don't kill a cow

to make cheese

this is literally my favorite
(Source: catholicschoolgay, via mercymercymerci)
(Source: naijanupe, via girlwasdoritosthewholetime)
this is my dream

It's emperor kuzko looking at the hill to build his summer palace
(Source: tastefullyoffensive, via theobviousoctopus)
"why do you like floral prints so much" because i'm not a person. secretly i'm just a mass of bees. trying to blend in with humans. unable to let go of my love of flowers
(via mercymercymerci)
The growth story of the five boys has just begun. 
(Source: bamaro, via proudelfbana)
someone's building an actual Krusty Krab less than 6 miles from where i live

no really, it's in construction

it's coming along nicely

they put up the flags

Updates:
(via pulchritudinousintellect)