About:
Je suis une jeune fille. Twenty. California born but Texas raised. B1A4, BIG BANG, and CN BLUE. Anime and manga is good. STEAM games are fun. Food, humor, and bearded men make me happy♥  
Climb inside my head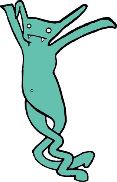 you are the dancing queen, young and sweet only seventeen.

that is a raccoon
(Source: looo-ch, via coldxhands)
my mom bought me a camouflage sweater today and i was like mom why did u do that and she said "so u can go hunting for men"
(via toocooltobehipster)
*shaky teenager voice* hey guys welcome to my lets play of slender
(via grier)
I trimmed the beard a bit.
(via luce-182)
the horror and concentration on his face
(Source: kyle-zoe-madison, via selfiequeenofmickeyds)
What tumblr has done to me
(Source: peteneems, via timelesswordpricelesspictures)
Happy 1st Birthday Khaleesi!

She wasn't thrilled about the hat.
(via grier)