About:
Je suis une jeune fille. Twenty. California born but Texas raised. B1A4, BIG BANG, and CN BLUE. Anime and manga is good. STEAM games are fun. Food, humor, and bearded men make me happy♥  
Climb inside my head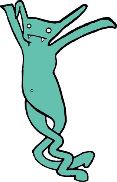 (Source: hkirkh, via snchzcarlos15)
(Source: theconqueringfool, via pamplemoose)
Just happy to be a cute puppy ;)
(via grier)
This is my kind of card.

PIZZA WOULD NOT APPROVE

i'm offended
(via a-dream-goes-on-forever)
(Source: circaboard, via pamplemoose)
parks and rec + text posts (part 2)
(via wolfweard)
I'M DEAD

Fun fact: if you know your feline body language, you'll notice that the lynx is deferring to the housecat. As far as these two are concerned, the housecat is the higher-ranking cat.
(Source: 4gifs, via craveurbrains)
If u ain't talkin money i don't wanna talk
(Source: 13hr, via a-dream-goes-on-forever)
So yesterday I got bored so I made a Facebook account for an egg

And I friended a bunch of my friends and some strangers and posted some really dumb Facebook updates

And people started messaging me so I responded

And one person proposed to me

And then she blocked me so I made a status about it

Holy shell I need a life
(via a-dream-goes-on-forever)